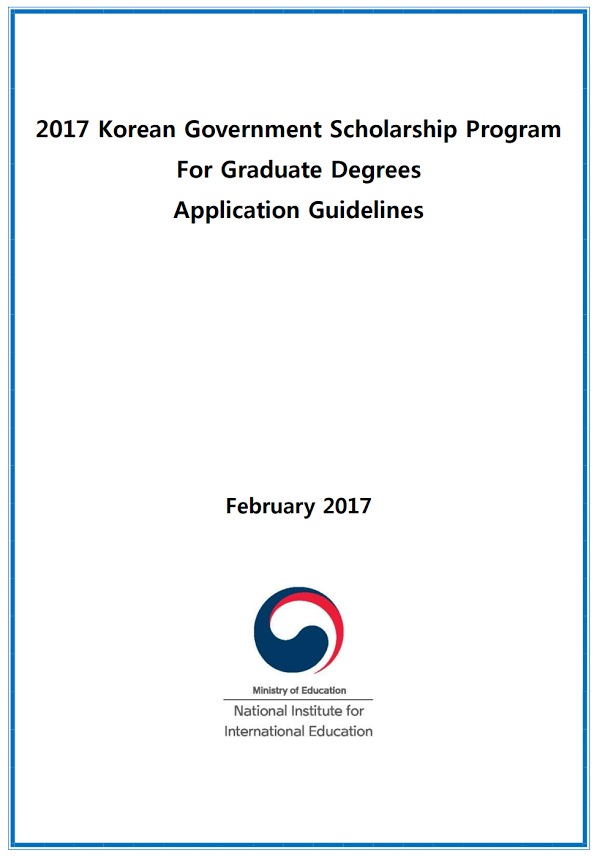 Maak kans op een volledig betaalde studiebeurs in Korea, deadline om in te schrijven is 7 maart 2017. Er is één uitverkorene.
De Koreaanse Ambassade heeft ons gevraagd onderstaand bericht te delen. Voor meer informatie en het inschrijvingsformulier, mail naar voorzitter@arierang.nl
2017 Korean Government Scholarship Program
Korean government invites international students who wish to pursue a graduate (Masters and Doctoral) degree in Korea. As for the application guideline, please refer to the notice at Embassy's website(nld.mofa.go.kr).
The application can be submitted by post or directly to the Korean Embassy by March 7, 2017.
o Address : Verlengde Tolweg 8, 2517 JV, Den Haag, The Netherlands (Attn: H. Yu)
o E-MAIL : koreanembassynl@mofa.go.kr
Korean Embassy to the Netherlands will recommend 2 persons including one overseas Korean adoptee.
For further information, please contact GKS Team, National Institute for International Education (NIIED).
– website : www.niied.go.kr / www.studyinkorea.go.kr
– email : kgspniied@korea.kr
– Tel : +82 2 743 4992
Wish you all the Best !!