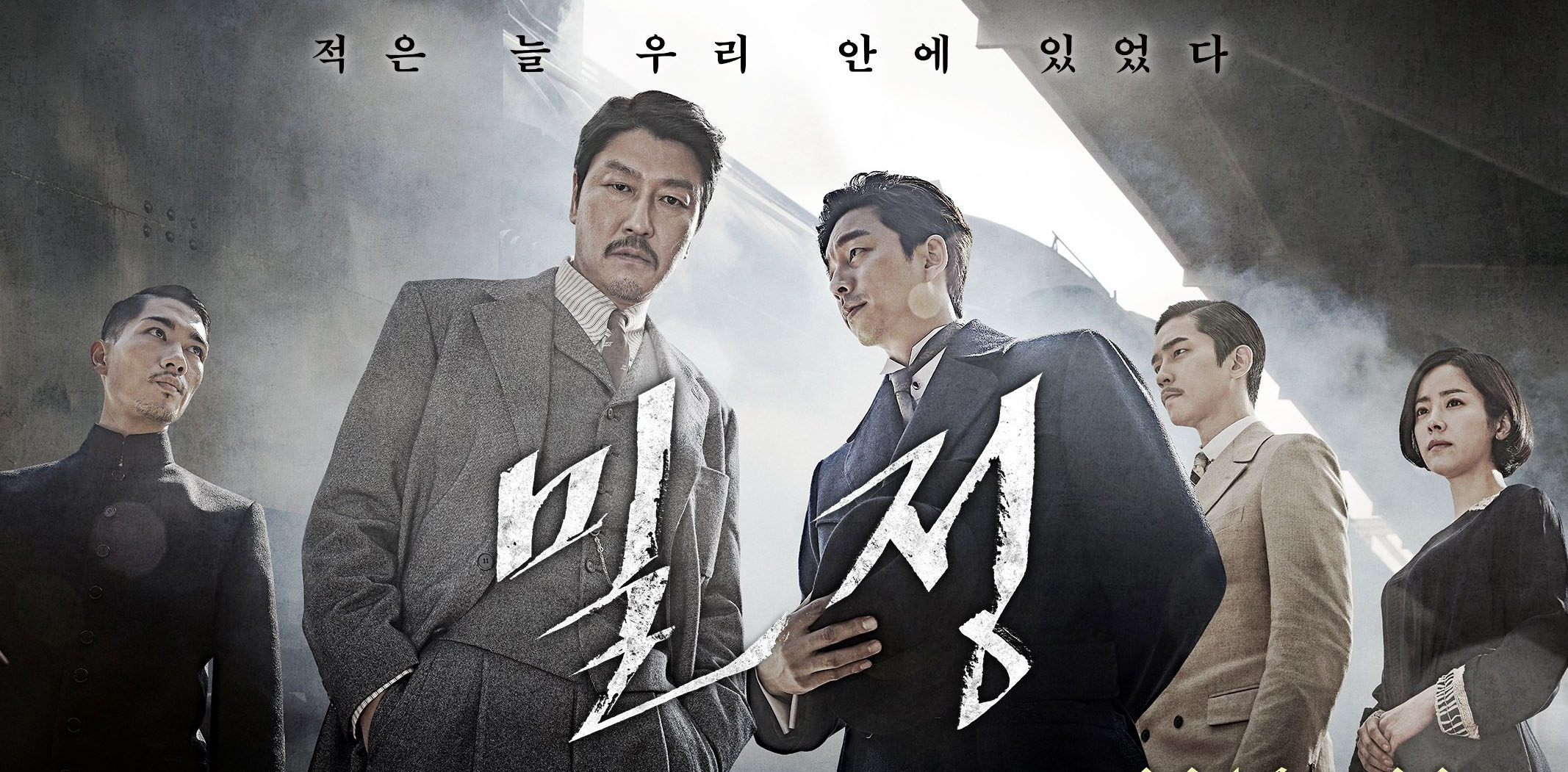 Deze diashow vereist JavaScript.
Het weekend van zaterdag 6 en zondag 7 mei gaat CinemAsia On Tour naar KINO in Rotterdam, vlak achter West-kruiskade. Op zaterdag 6 mei om 21:00 uur draait dan o.a. de Koreaanse blockbuster The Age Of Shadows. Dit is een spannende chique spionagethriller, met o.a. Gong Yoo (Goblin, Train to Busan, Big, Coffee Prince), Song Kang Ho (The Good, The Bad, The Weird), Han Ji-Min (Rooftop Prince, Hyde, Jekyll, Me) en Lee Byung Hun (Iris,The Good, The Bad, The Weird).
Plot The Age Of Shadows
Set in the 1920's, during the Japanese occupation of South Korea, Lee Jung Chool (Song Kang Ho) was once a member of the Korean independence movement, but he now works as a police officer for Japan. He receives an order to take down the Korean independence group the Righteous Brotherhood.
Lee Jung Chool introduces himself to art dealer Kim Woo Jin (Gong Yoo) and pretends to be interested in his Korean artworks. In actuality, Kim Woo Jin is the regional leader of the Righteous Brotherhood. Both of these men are well aware of each other's true identities and intentions, but get closer to each other seeking out more information.
The Righteous Brotherhood learn there are spies within their group and attempt to clamp down on the moles. Soon, the identities of Righteous Brotherhood members are leaked and they flee to Shanghai, China. Meanwhile, Lee Jung Chool and Japanese police officer Hashimoto (Um Tae Goo) lead forces to Shanghai, China. There, members of the Righteous Brotherhood decide to acquire explosive for an attack on the Japanese government in Korea.
Win Win Win Win
We geven namens Cinemasia 2 kaarten weg voor deze voorstelling op vrijdag 6 mei. Mail voor 5 mei 12.00 uur naar secretariaat@arierang.nl. Vermeld Cinemasia en je mobiele nummer. De winnaars krijgen persoonlijk bericht. 
Karaoke
Na de film The Age Of Shadows is er een karaoke avond waar je volop je emoties van de film kunt uitbrullen. Deze avond wordt georganiseerd door Cinemasia en KINO Rotterdam. Meer informatie vind je hier: https://www.facebook.com/events/293225467788487/. 
Meer informatie
Meer info in het Nederlands: http://cinemasia.nl/nl/?x-portfolio=the-age-of-shadows
Meer info in het Engels: http://cinemasia.nl/en/?x-portfolio=the-age-of-shadows
Trailer: https://www.youtube.com/watch?v=1ftl1h0hlvM&t=16s